Free Store Pickup
remove
Department
add
Casual Shirts

Casual Shirts (1)

Hoodies & Sweatshirts

Hoodies & Sweatshirts (2)
Size
remove
Brand
add
Sleeve Length
add
Long Sleeve

Long Sleeve (2)

Short Sleeve

Short Sleeve (1)
Color
add
Price
add
Performance Features
add
Shirt & Collar Types
add
Button-Down

Button-Down (1)
Materials
add
Cotton Blend

Cotton Blend (1)
Prints & Patterns
add
Colorblock

Colorblock (1)
Features
add
Waist Pockets

Waist Pockets (2)

Banded Bottom

Banded Bottom (1)
Size 7XL Big + Tall Oak Hill
(3 items)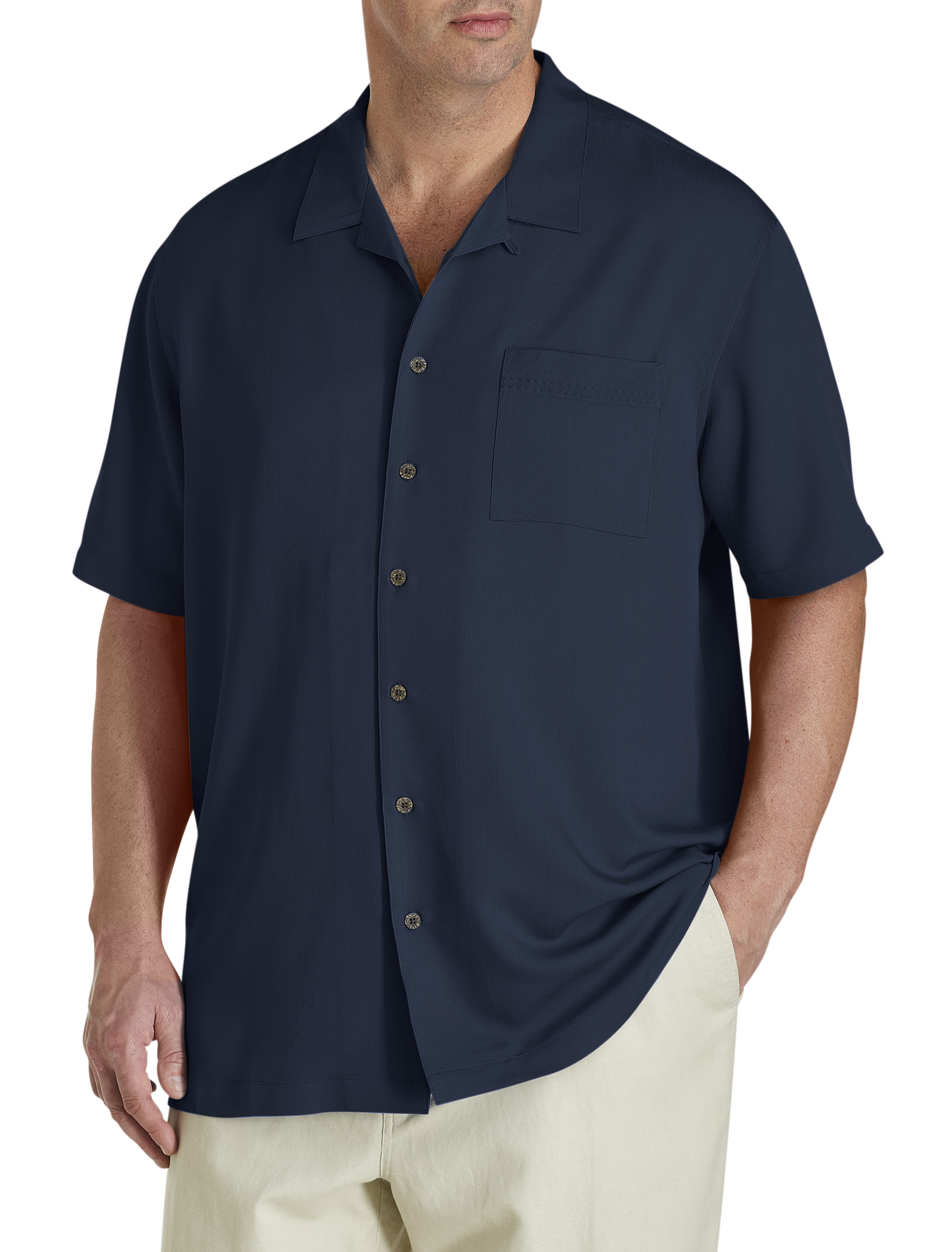 $32.99 - $55.00
Save Up To 40%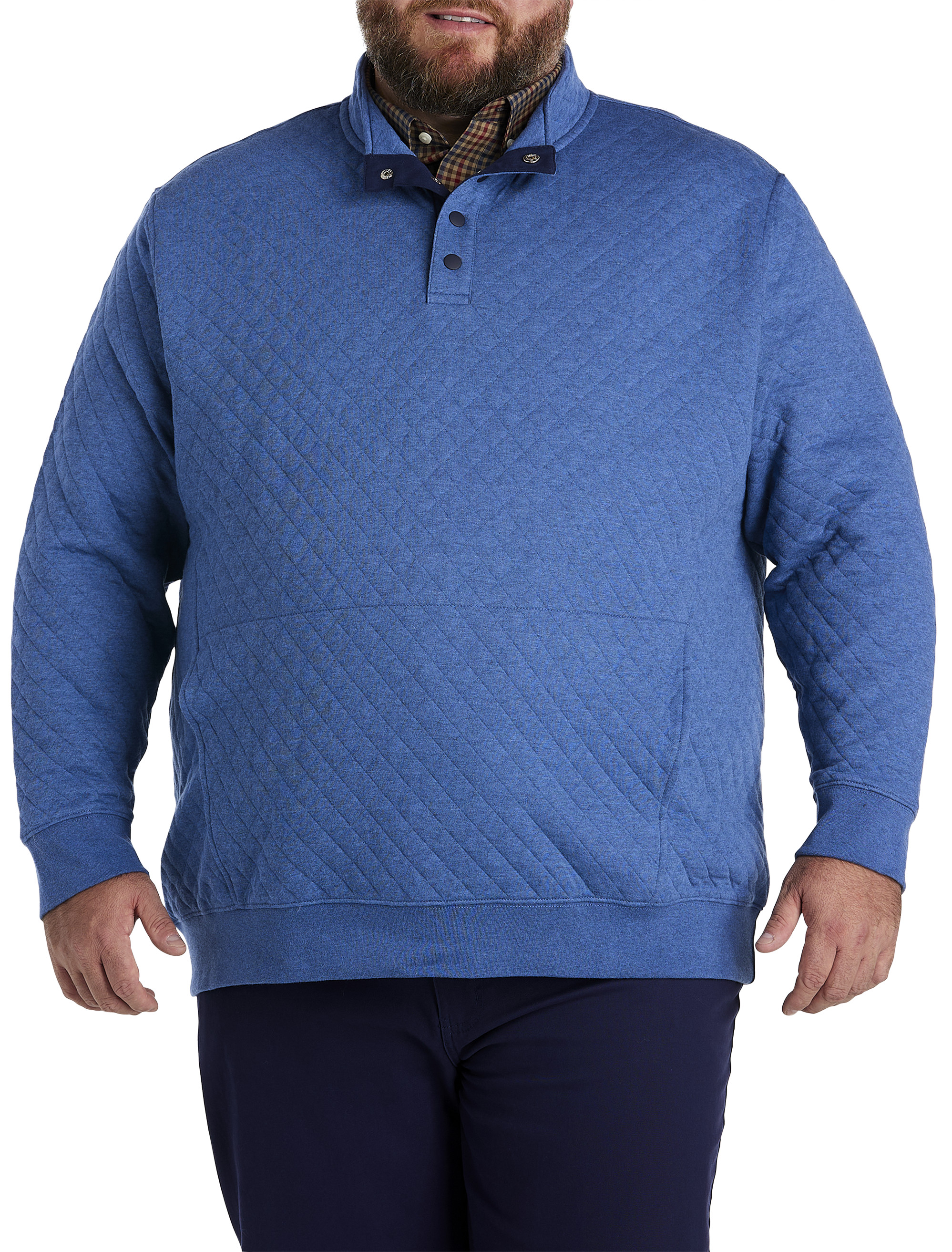 Men's Oak Hill Big + Tall Clothing
Give your wardrobe a sophisticated update with our exclusive Oak Hill big and tall collection. From men's shirts and pants to sport coats and blazers, our collection has everything you need to feel great and look even better. Our selection of Oak Hill big and tall clothing for men comes in a wide range of sizes and styles, allowing you to create a wardrobe of stylish, comfortable clothes in proper proportions that are made just for you. Find your perfect fit today.
DXL's exclusive collection of Oak Hill clothing consists of everything from big and tall shorts and casual big and tall shirts to casual big and tall pants, ties, sport coats and so much more. We start by working with big and tall guys to develop specific patterns, taking into consideration not only the actual fit but comfort, movement and durability. We observe, we listen and we've perfected each style and size combination to fit guys just like you. Made of soft cotton, cotton blends and performance fabrics, we've got the best big and tall button downs, unbeatable T-shirts, polos and more which give you a feeling of comfort and freedom that you won't find anywhere else. Classic styles with a sophisticated edge; Oak Hill's head-to-toe looks are designed to look good and feel even better.
Our shirts are created to fit your body better, their durability is second to none, featuring collars that lay flat, reinforced seams, lengths that won't ride up and an overall fit and size combination that is made specifically for big and tall guys. Casually cool and not overly stuffy, our sport shirts offer durability and comfort with longer lengths for a flattering fit, reinforced seams, unbreakable buttons and larger pockets to accommodate big and tall guys.
Check out solid and patterned sports shirts that look great with big and tall jeans, dress shirts, pants, and sport coats for formal events or sweaters and vests to create stylish layered outfits. No matter what you're shopping for, DXL makes it easy to find Oak Hill men's clothing in your size.
Most of our big and tall pants have comfort-enhanced or elasticized waistbands designed to move with you and give you extra room. Some styles even have waist-relaxer insets that stretch up to 4", giving you the most comfortable fit you'll find anywhere. They offer larger pockets, more belt loops and stretch fabrics that look great and keep their shape, wear after wear. Check out our best-selling Oak Hill Tech pants, that are packed with performance features like temperature regulating technology that works with your body's natural mechanisms to maintain optimum comfort, as well as wrinkle-resistant and moisture-wicking features as well.
Oak Hill is an excellent brand if you're looking for sophisticated, comfortable, and flattering clothing for all occasions. Created right here at DXL, Oak Hill clothing offers a stylish fit in proper proportions for your body, empowering you to feel confident wherever you go.
DXL carries a wide range of Oak Hill clothing in big and tall sizes. If you're shopping for woven shirts and knits, you'll find them in sizes XL to 6XLT; sweaters and outerwear from 6XL to 5XLT and sport coats and vests from 2XL to 5XL and 2XLT to 4XLT. For casual and dress pants and shorts, our waist sizes start at 40" and go up to 64".
Available sizes will vary based on the item you're shopping for, and you can always check back if we don't have the measurements you're looking for. Check out or comprehensive sizing guide for more detailed information.
How you style your Oak Hill men's clothing depends on the occasion, the season, and your personal preferences. Oak Hill sports shirts look good with a pair of jeans and casual shoes, such as white sneakers or loafers. If you're looking for a more sophisticated look, combine a dress shirt with a vest or sports coat and dress pants. DXL even has Oak Hill shorts you can wear with a simple, casual t-shirt for a more laid-back look. If you need style advice, reach out to a Fit Expert for tailored recommendations in person at one of our 250+ stores, via phone, text chat, or video call. They can help you build an outfit that flatters your body type and matches your personality.